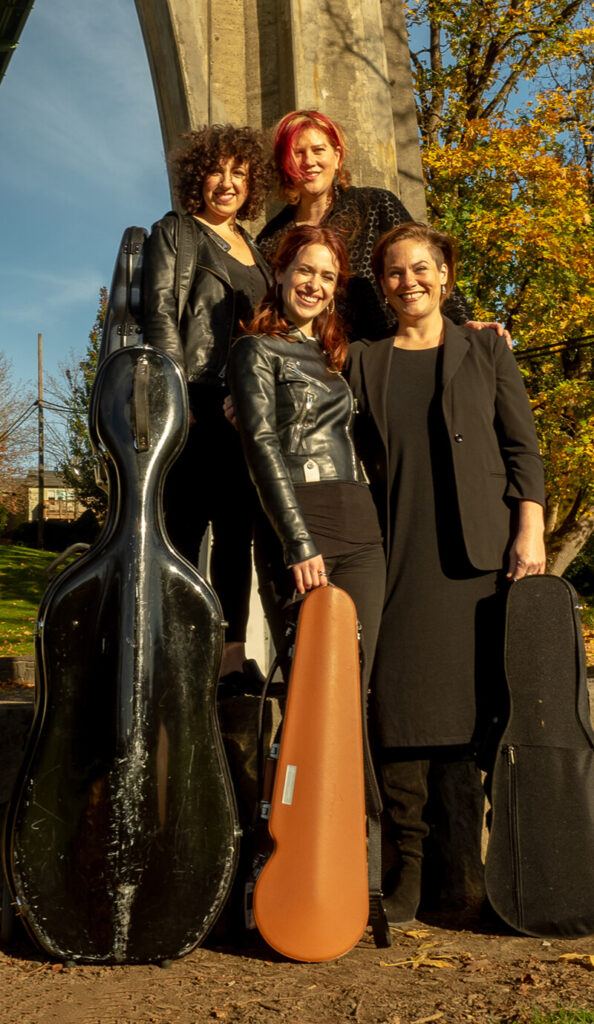 Stumptown String Quartet is one of the most sought after Portland based ensembles for weddings, corporate events, and parties. The group performs both classical music, as well as original arrangements of popular contemporary songs, bringing a level of artistry and professionalism your guests are sure to notice!
"They were awesome! Very easy to work with for a classy performance!"
Lucia Atkinson is a tenured violinist with the Portland Opera, a frequent performer with the Oregon Symphony, and an adjunct faculty member at Lewis and Clark College. She has also performed with many other local groups, such as Third Angle, 45th Parallel, Oregon Ballet Theatre Orchestra, Oregon Bach Festival, Sunriver and Astoria Music Festivals, as well as recording with the Decemberists on their album Her Majesty the Decemberists.
She received her Bachelor of Music from Rice University, and her Masters of Music and Artist Diploma from SUNY Purchase. Her teachers include Laurie Smukler, Vali Phillips, Sergio Luca and Clarisse Atcherson.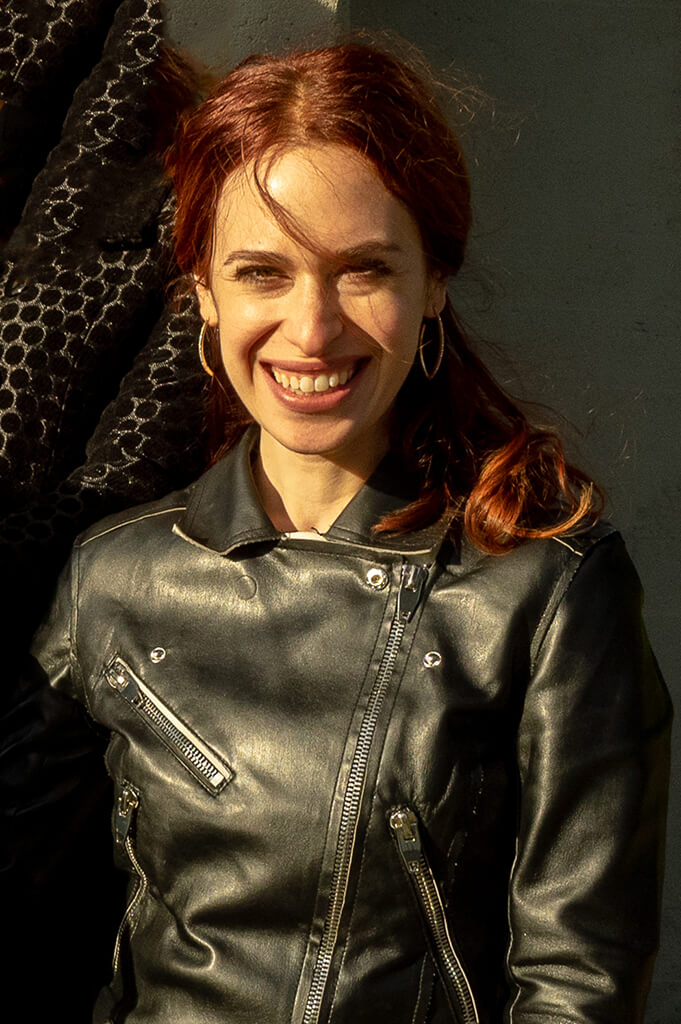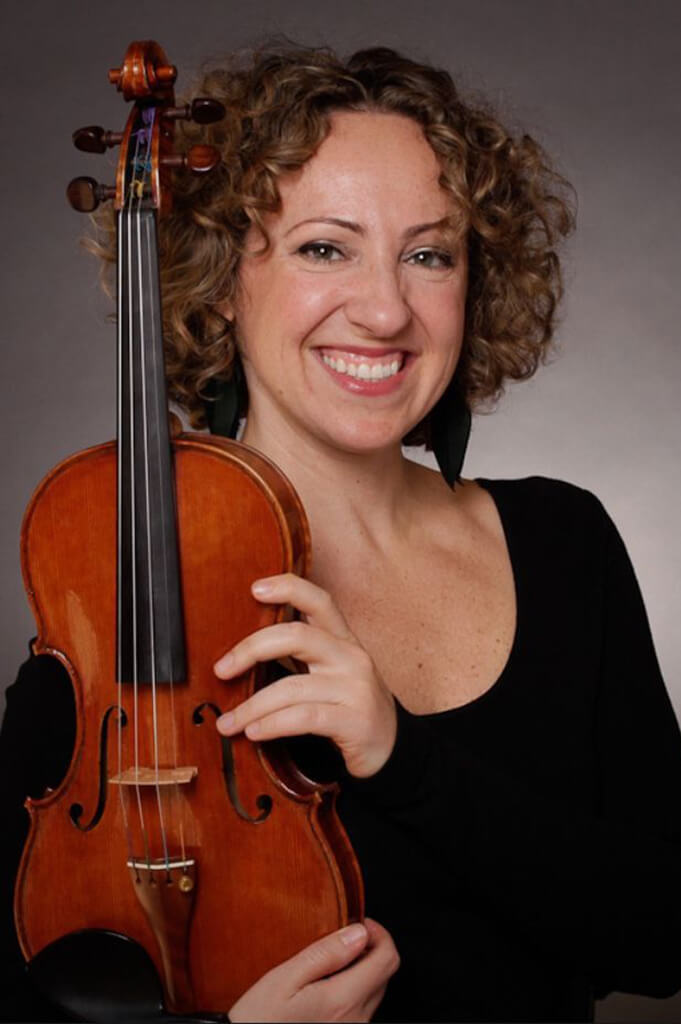 Violinist Nelly Kovalev is the concertmaster of the Oregon Ballet Theater Orchestra, member of the Portland Opera and a regular substitute with the Oregon Symphony since 2005.
Ms. Kovalev teaches violin at Portland State University and Reed College. In her spare time Nelly enjoys playing in the beautiful outdoors of the Pacific Northwest.
A native of Portland, Oregon, violist Hillary Oseas has been active in the local music community from a young age. She is principal violist for the Portland Opera Orchestra and performs regularly as an extra with the Oregon Symphony.
Ms. Oseas also specializes in historically informed performance practice and has been a member of Portland Baroque Orchestra since 2013.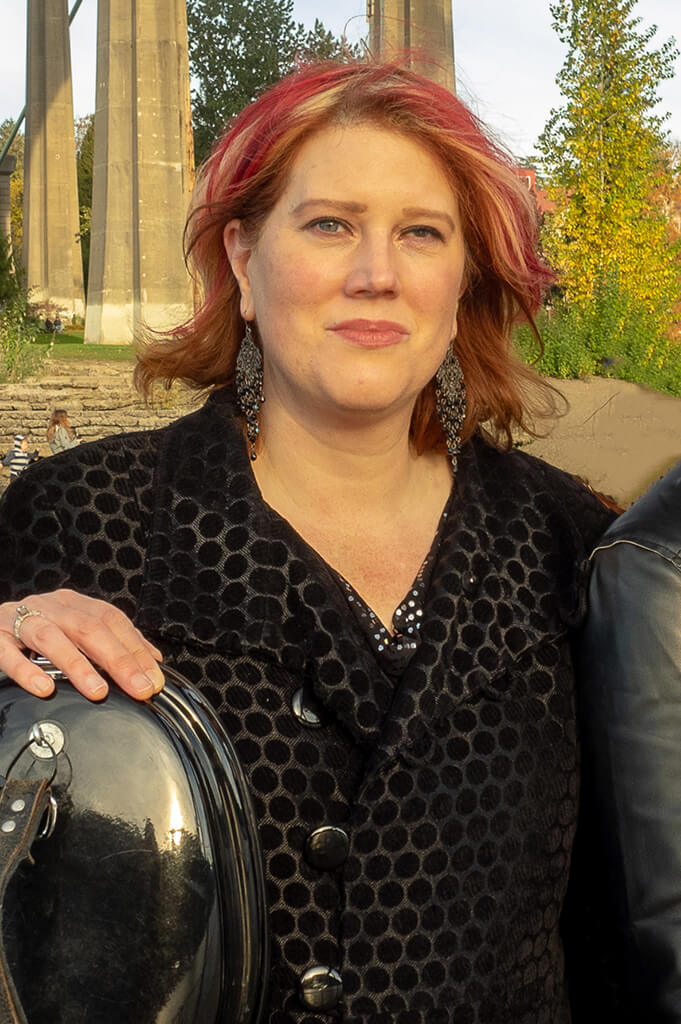 Katherine Schultz is currently the principal cellist of the Portland Chamber Orchestra, assistant principal of the Oregon Ballet Theatre Orchestra, and a member of the Portland Opera Orchestra. In the past she has served as assistant principal of the Tacoma Symphony and played with the Houston Symphony and the Civic Orchestra of Chicago.
She holds a Bachelor of Music degree from Northwestern University and a Master of Music degree from Rice University's Shepherd School of Music. Primary teachers include Hans Jorgen Jensen and Norman Fischer.